EQUESTRIAN GLOVES FORCOMFORT AND CONFIDENCE IN COMPETITION OR WHEN YOU\'RE JUST HAVING FUN.
Showing the single result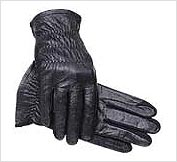 $

44.00 AUD –

$

49.00 AUD
SSG 4000 PRO SHOW GLOVE with LEATHER PALM
Economical show glove made with drum dyed, colorfast leather for long wear. Spandex™ gussets between fingers for flexible fit. Guaranteed not to stain your hands. Thin and soft. Gathered stitched wrist and back for comfort and neat appearance. Rein reinforcements.
Colours: Brown,Banana/Cream
Unisex Sizes: 3, 4, 5,6,7,8,9,10…
Select options